North American Nationals (NAN)




NAN RESULTS






NAN Archives and FAQ

NAN Archives

Show Results, auctions and/or raffles, locations and approximate number of entrants are listed as available.

NAN FAQ

Please read our FAQ if you are considering entering NAN, whether it's your first time, or you are a repeat NAN entrant.

References for the Show Packet, Breed List, filling out NAN cards, and more, can be found in our FAQ.




NAN 2015


Your 2015 North American Nationals will be held in sunny California at the Palm Springs Convention Center and are scheduled for June 26, 27 and 28, 2015.

NAMHSA has concluded negotiations and signed the contract with the Palm Springs Convention Center venue. The official dates are June 26, 27 and 28, 2015. More information about the location is available at: http://www.palmspringscc.com

If you are looking to book a hotel room now, the Marriott Renaissance Palm Springs is attached to the venue and has rooms available. Unfortunately, the BOD and the hotel were not able to come to an agreement regarding penalty and group guarantee requirements for a room block. Those interested in staying at the Marriott Renaissance will need to make their own arrangements. You can learn more about the hotel at: http://www.marriott.com/hotels/travel/pspbr-renaissance-palm-springs-hotel/ In addition, there are many hotels available in Palm Springs available at reasonable prices as June is the "off" season there.

See you in Palm Springs!

NAN 2015 Breed Cross Reference List (updated in April 2015)

NAN 2015 Show Packet.



NAN 2015 Staff


NAMHSA is pleased to announce the NAN 2015 Co-Chairs Donna and Harvey Stone. Donna and Harvey come to the position with lots of show holding experience. Welcome aboard Donna and Harvey! You can contact them at NANChair@namhsa.org.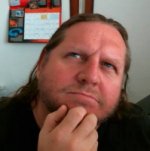 NAN 2015 Registrar Announced!

NAN 2015 Showers can all breathe a huge sigh of relief! Jim West has once again been appointed as the NAN Registrar. If you have entered a NAN that Jim has helped wrangle (this will be his fifth), you know it can be an entertaining and educational process. Jim keeps us informed with his frequent additions to his Notes from the Registrar series which we add to the website as he sends out. You can see last year's Notes here, http://www.namhsa.org/nan2014/nan.htm. Jim, thank you for offering your time and experience once again!

Volunteer Applications and Judge Nominations are now being accepted. See our Volunteer page for details.



Notes from the Registrar


April 26, 2015:
Registration Guidance.



NAN 2015 Sponsorship Opportunities


Sponsorship opportunities have been closed because of advertising deadlines. Thank you for your support!

Class Sponsors


Pat Noble - Sponsorship of the Workmanship Classes for CG Appaloosa, CG Pinto/Other Patterned Coloration, CG All Solid Colors, and CG Fantasy (Pegasus/Unicorns/Pegacorns/Thestrals)

Michelle Eisley - Sponsorship of the AR Andalusian Class

Sharon Hill - Sponsorship of the CM/AR Stockwork.


Gold Sponsors

Platinum Sponsors


Model Horse Blab c/o Mary Hirsch - Sponsorship of Breed Halter AR, Breed Halter CM, and Breed Halter Stone, Arabian, Part-Arabian, Paint and Appaloosa classes




NAN 2015 Hotels


If you haven't already booked your hotel, now is the time. The Marriott Renaissance Palm Springs Hotel is attached to the Convention Center and has rooms available. There are also plenty of other hotels in the area, ranging in prices from budget to luxury, including:
Courtyard by Marriott (0.39 miles)
Extended Stay America (0.42 miles)
Hilton Resort (0.44 miles)
Hard Rock Hotel (0.60 miles)
Best Western Plus (0.66 miles)
Comfort Inn (0.74 miles)
7 Springs Inn & Suites (0.80 miles)
Motel 6 (1.03 miles)



NAN Salaried and Volunteer Positions


The following positions are salaried and compensated with a t-shirt and helper NAN cookie.
NAN Chair(s) - $525
NAN Registrar - $525
NAN Head Steward - $300 plus $10 daily lunch allowance
NAN Auction Chair - $300
NAN Judges - $100 plus $10 lunch allowance (each day)

The following are volunteer and compensated with a t-shirt, $10 daily lunch stipend and helper NAN cookie.
Stewards
Door Guards
Announcer
Photographer
Ribbon Runner
Assorted other staff including results/data entry assistants to the Registrar